We Offer
---
Oerlikon Polymer Processing Solutions



Spinnerets For Fibres And Yarn & Non Woven

Testers for Staple Fiber, Filament, Nonwovens and Film.
COTTON SPINNING / WEAVING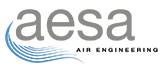 1- Pre-Fabricated A/c Plants with ZERO Civil Costs
2- Air Handling System for Cotton Spinning, Weaving and Polyester Plants.
3- Modifications on Existing Spinning & Weaving Plants to achieve energy saving & max. benefits including complete Automation and Inverters.
4- Complete Centralized Waste Collection Systems
5- Compact A/c Systems for LABS

Complete Lab Equipment for Fiber, Yarn & Fabrics Including
- Fiber Classifying System (AFIS & HVI)
- Yarn Evenness Tester
- Denier or Count Testing
- Humidity Tester
- Twist Tester
- Equipment for Testing of Nonwoven
- And other small Equipments

Complete Cotton & Synthetic Waste Recycling Plants & Airlaid Lines. We Also Sell Complete Projects To Produce Open End/ Dref Spun Yarn And Nonwoven Using Recycled Fiber


We also Offer:


1. Plastic Tubes for Ring Frames as well as Roving Frames,

2. Roving Openers

3. Baling Press and

4. Spare Parts for all Type of Weaving Looms,



DYEING / FINISHING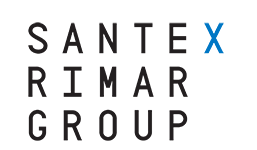 Santex AG – Switzerland
Knit Fabric Finishing Lines (Dryer, Compactor, Hydro etc)
ISOTEX Engineering S.r.l – Italy
Coating, embossing and printing machines, wet coat technology for synthetic leather, airbags & Tarpaulins and banners.
Cavitec AG – Switzerland
Coating, Laminating, Impregnation & Prepreg Lines for Fabrics & Technical Textiles

High Temperature & Atmospheric Jiggers

Fabric Shrinkage monitoring and control systems for both woven and knit fabrics

Knits and woven fabric singeing machines
We Also Offer:
1. Spare Parts For All Type Of Stenters
2. Radio Frequency Dryers
3. Fabric Preparation/ Batching Machines
TEXTILE VALUE ADDITIONS:

Multi Head Embroidery Machines For Garments & Fabrics

Garment Printing Machines (Schenk Spider)
TEXTILE WASTE RECYCLING

Complete Cotton & Synthetic Waste Recycling Plants & Airlaid Lines.
We Also Sell Complete Projects To Produce Open End/ Dref Spun Yarn And Nonwoven Using Recycled Fiber

Waste Water Treatment & Reverse Osmosis Plants At Zero Discharge
LATEST NEWS